Challenge
The Quantified Self is a movement that utilizes technology to gather data from our everyday lives. These devices are constantly tracking, scanning, counting, and sensing our bodies, but what does all of this information tell us?
For the final project in my Interaction Design Practice course, we were asked to design an object, interface, system, or service for new groups of people with new issues that could benefit from knowledge about their body data.
Solution
The Journey Jacket is an unobtrusive wearable device for travelers that senses travel induced stress and responds by comforting the user through nurture and care. Travel can be stressful, this is a statement that needs no convincing. We found through slow, deep breath, one can correct the body's stress cycle.
How It Works
The Journey Jacket, senses the stress of travelers through a Heat Rate Variability (HRV) monitor located in the pocket and responds by giving the user a therapeutic back rub, guiding the users breath in a pattern that gets them back to a de-stressed state.
Why a Jacket?
We choose a jacket, firstly, because it is commonplace in travel, secondly, the product needs to be able to be removed from the body because of TSA requirements. Body temperature is also effected by stress, so we designed the jacket to be made of thermoregulating material. If we can keep the users body temperature controlled & comfortable, they will not have to remove the jacket.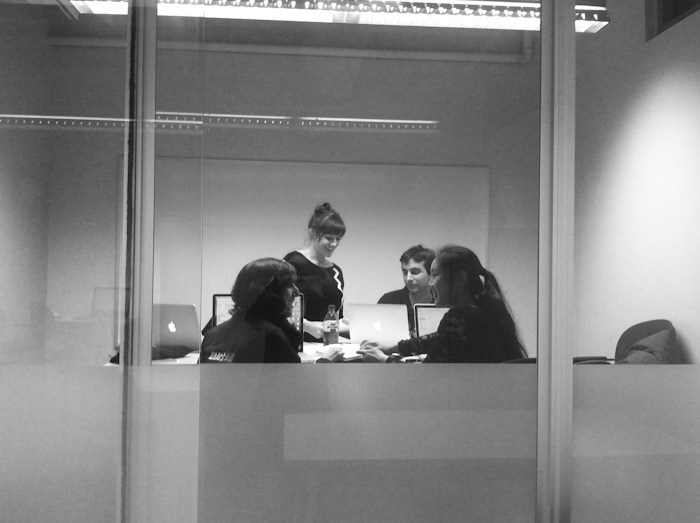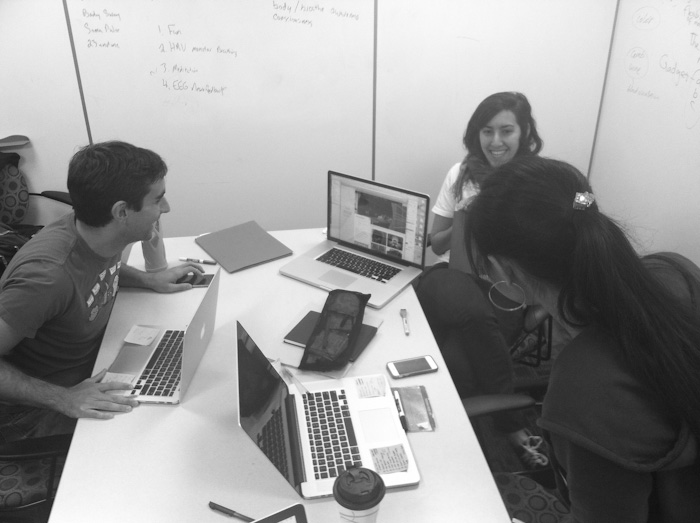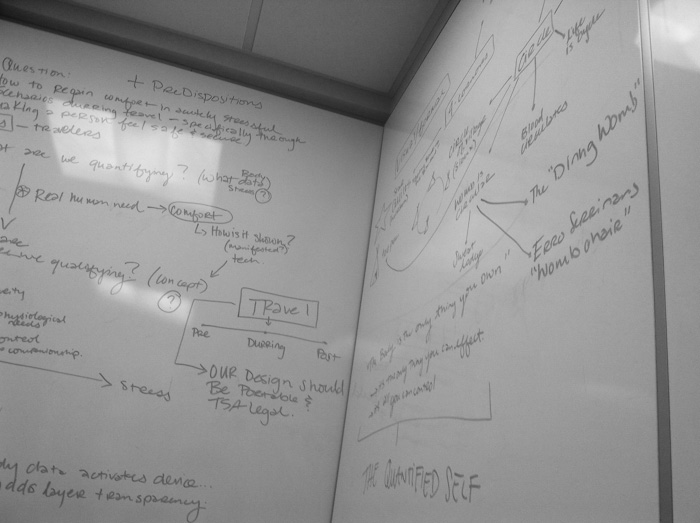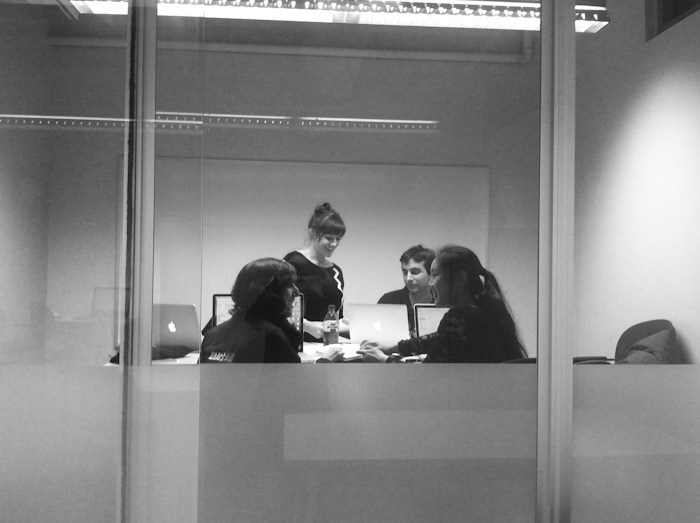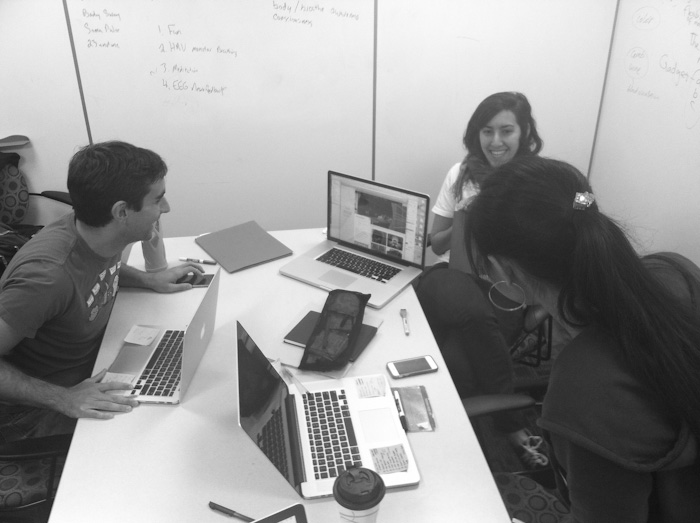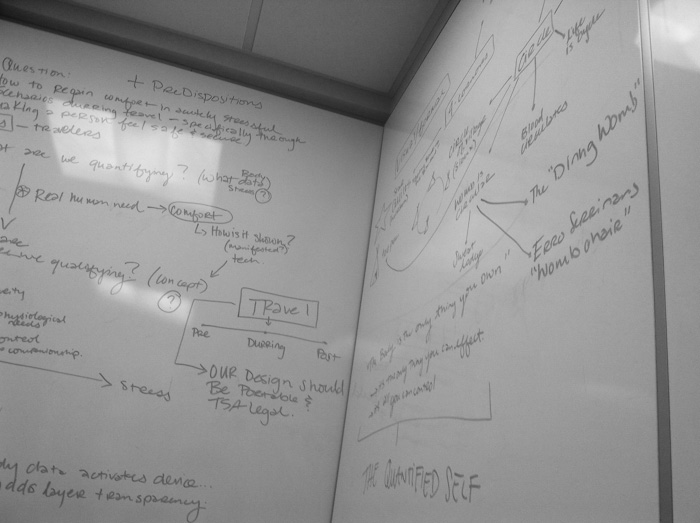 Team
Project Type
Experience Design

Pervasive Computing

Wearable Computing
Methods
Persona & Scenario Development

Affinity Diagramming

User Testing
Tools
Pen & Paper
Rapid Prototyping
Duration
1 Month; Fall 2013
My Role
Individually, I undertook a lot of the presentation design; however, this was a relatively long project for us, so my teammates and I shared roles rather evenly.
We all were very involved in researching, ideating, sketching, strategizing, testing, redesigning, and presenting the design.